Dentaworks Teeth Whitening Strips effectively and gently whitens your teeth with a unique whitening formula that is safe for enamel and gums. The special gel strips are designed to bleach even between your teeth to give you that white smile. See visible results after only one application and full result in 7 days.
100% Enamel safe
100% Vegan
Cruelty free
Peroxide free
BPA, PVC & Phthalate Free
Boosted with Aloe Vera & Vitamin E
Dentaworks Teeth Whitening Strips
28 teeth whitening strips, 14 applications
A shade guide makes it easy to see the results of the teeth whitening
Easy instructions for use in English
€35
Volume discount! €34 per piece when you buy 2 or more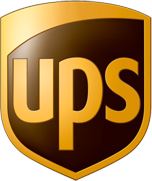 Instructions
Dentaworks Teeth Whitening Strips is an easy-to-use 7-day whitening treatment and comes with 14 applications. One application contains two strips, one for the upper teeth and one for the lower. Use twice per day, for 7 days, 20 minutes each time.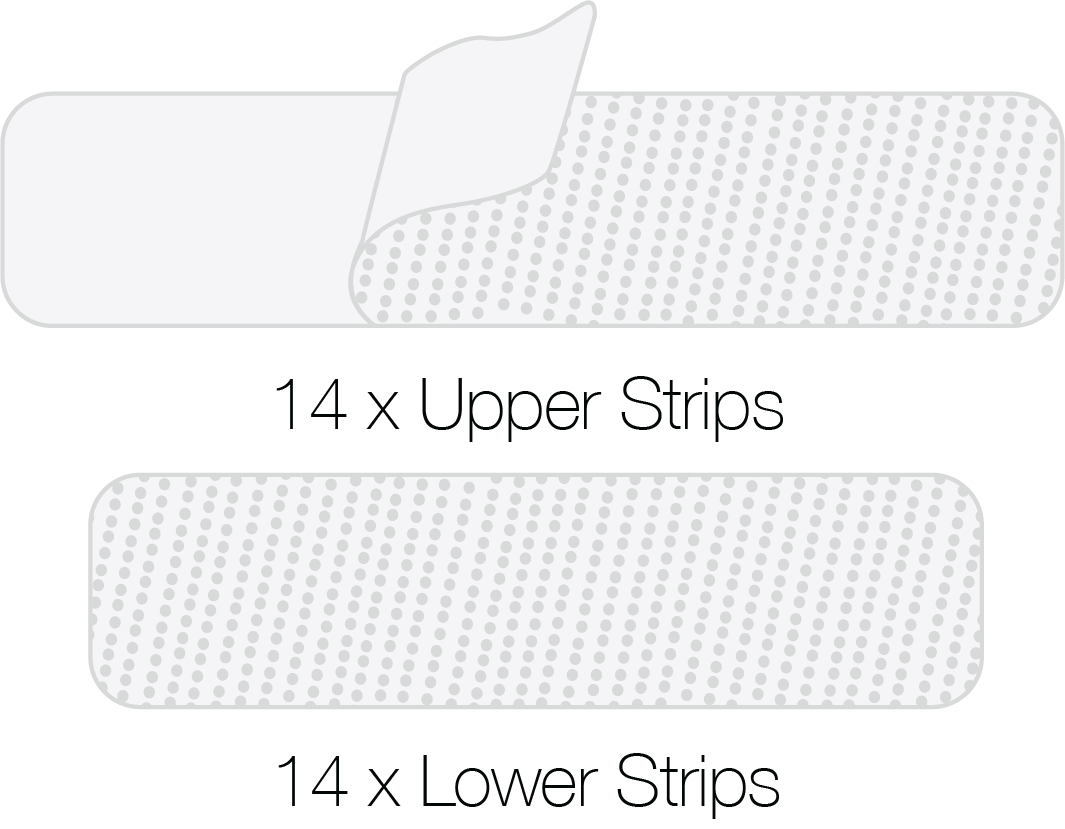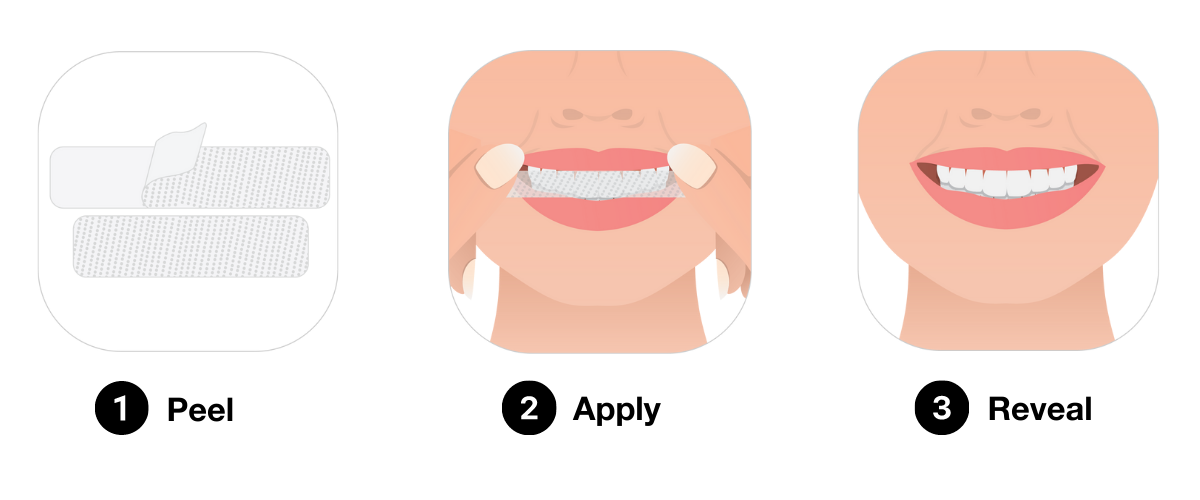 1.  Dry teeth before use. Open the strip sachet. Start with the Upper Strip (long) and remove the strip from its backing liner.

2. Apply the gel side to your teeth and align the straight edge of the strip with your gum line. Press gently for good contact with your teeth. Fold the remainder of the strip behind your teeth. Repeat for the Lower Strip (short).

3. Wear both strips for 20 minutes. Remove the strips and discard. If you notice any gel left on your teeth, you can brush, rinse, or wipe it away. Enjoy your white smile!
Gentle on teeth and gums
Dentaworks Teeth Whitening Strips are 100% free from peroxides such as carbamide peroxide and hydrogen peroxide, and is therefore gentle on your teeth. That means that even people with sensitive gums and thin enamel can now whiten teeth without any problems. Tingles and irritations are a thing of the past. 
Long-lasting results
Dental bleaching usually lasts for a few years and your teeth will always be whiter than before the whitening.
What is actually bleached in teeth whitening?
Dentaworks Teeth Whitening Strips works on natural teeth and bleaches the yellowness, stains and discolourations. The results are never uneven or spotty. Even organic discolouration on artificial teeth can be bleached to the original tone. Bleaching does not damage other work done to teeth such as crowns, bridges, braces or fillings.
Unique formula
Dentaworks Teeth Whitening Strips which are free from peroxide solves the problem of tingling and ulcerous/sore gums that can be caused by traditional bleaching agents containing carbamide peroxide and hydrogen peroxide. Many bleaching agents from other manufacturers also contain TEA (or triethanolamine), a hormone-disturbing substance that can cause cancer. 
Remember when bleaching your teeth
As a rule you should reduce the amount of strongly coloured foods you eat and drink as much as possible during the whitening period for the best results.
Ingredients

Aqua, Glycerine (veg), Cellulose Gum, Disodium EDTA, Phthalimidoperoxy-caproic Acid, Sodium Chlorite, Hydroxyapatite, Aloe Vera, Alpha-Tocopherol (Vitamin E), Menthol.
Let others know what you think about Dentaworks Teeth Whitening Strips